A faith-based homecare business
Always An Angel® Homecare Franchise
Your opportunity for a meaningful future with a senior homecare franchise business
Ready To Serve Your Community In A Personal And Professionally
Meaningful Way?
Our co-founders, Roberta and Stephen Velichko, know what it's like to care for aging loved ones. Their experience caring for their own parents while raising a family led them to the senior care franchise industry. We know that many seniors would rather remain in their homes than move into an assisted living facility, and our qualified care providers help to give families peace of mind while allowing their clients to enjoy the familiar environment of their homes.
For the Velichkos, providing compassionate care to the elderly is more than an exciting line of work, it's a calling. When they founded Always An Angel Homecare® in 2012, they sought to create a business that utilized their Christian values (such as compassion and empathy) to provide quality care to seniors. This faith-based approach is the foundation of our brand and is just one of the many reasons we stand out from other senior health care franchises. Since 2012, we've been a family-owned-and-operated company, utilizing our in-depth industry knowledge and trade secrets to strengthen our concept. In 2018, we made the decision to open our business to franchisees.
Now, for the first time, we're sharing our expertise with qualified investors who share our passion for helping the elderly.
Helping others while investing
Now Is The Time To Invest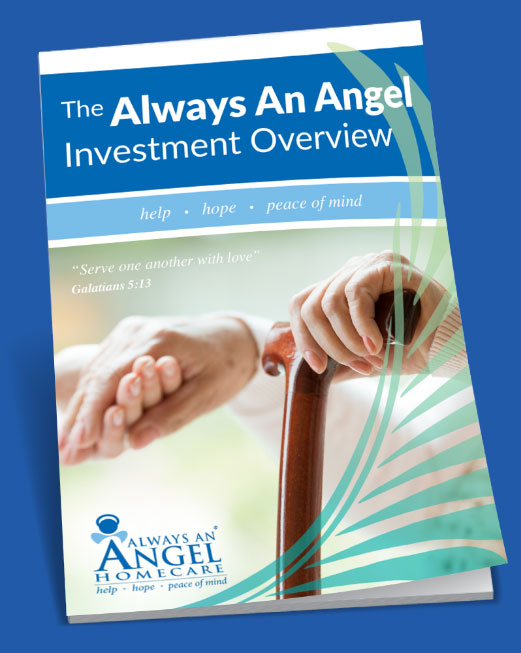 There's never been a better time to start a senior care service franchise. As the Greatest Generation and Baby Boomers age, the need for quality home care is only rising. By 2050, the number of people 65 and older is projected to increase to 83.7 million – almost double the population from 2012! We're working in an $11 billion industry that's been steadily growing year-over-year. While there are some major players in the industry, there is also plenty of room for small businesses to flourish.
One of the advantages of investing in a senior care franchise with Always An Angel Homecare® is our intimate knowledge of the clients who are in need of our services. We conduct extensive demographic research on the territories we serve, and we know our potential clients well. Our expertise combined with your intimate knowledge of your community leads to the development of locally-owned businesses that cater to the unique needs of their territory, an advantage that's hard for larger corporate brands to replicate.
Faith leads us to treat our clients with compassion
Dedication To Our Franchisees
The principles of our faith lead us to treat our clients with compassion, but they also direct us to conduct business openly and honestly, with a special dedication to our franchisees. We understand that when you invest in our senior care service franchise, you're trusting us to support you throughout the process – and we don't take that trust lightly. We've developed a comprehensive training and support program that's designed to guide newcomers as they transition into the industry, provide meaningful strategies for growth, and share our time-tested business model. A combination of pre-opening support, cutting-edge technology, and marketing support help our franchisees to start off strong and build their businesses with confidence.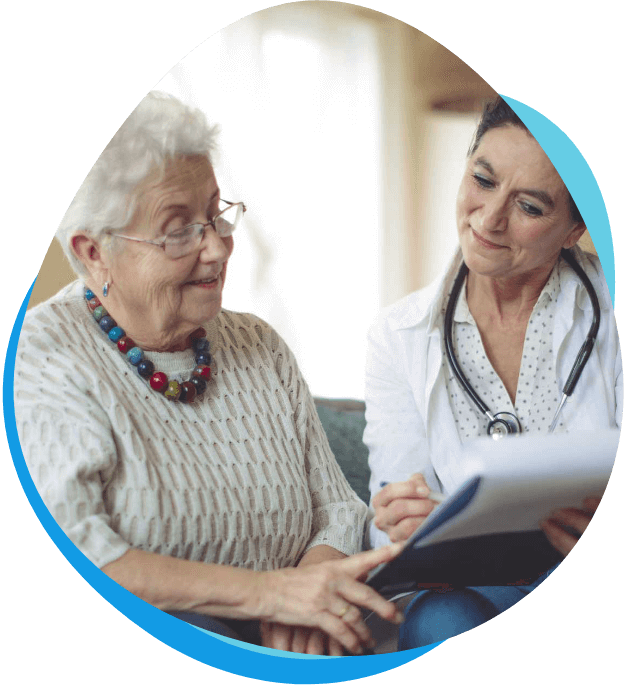 take the next step toward a rewarding opportunity.
The first step towards your new senior home care franchise starts with doing the research. Take
some time to explore our website – we've worked hard to develop a transparent site that
highlights the key features of our investment opportunity! When you have questions or need
more information, don't hesitate to contact us. We're excited to get to know you!

TAKE THE NEXT STEP TOWARD A REWARDING OPPORTUNITY.
LET'S TALK ABOUT ALWAYS AN ANGEL HOMECARE® FRANCHISE OWNERSHIP.
"It was a perfect experience"
I was really impressed with the office follow up and help, and certainly with the aide that worked with me. This was my first experience needing any help, but a broken arm gave me little choice. It was a perfect experience.
– Susan A.
Cortlandt Manor, NY
"She was very attentivive and followed my suggestions in caring for my sister"
A very lovely young woman assisted my sister. My sister was very pleased with her and bonded beautifully with her. She was very attentivive and followed my suggestions in caring for my sister. Thank you.
"indispensable part of the family"
Your enthusiasm and cheerful spirit are just what she needs. It's so comforting to know that my mom is getting such caring attention and my dad is getting a break. My mom is in great hands! Thank you! You are a saint!
– Jen L.
Cortlandt Manor, NY
NOTE: THIS OFFERING IS MADE BY PROSPECTUS ONLY
This website does not constitute the offer of a franchise. An offering can only be made by a prospectus filed first with the Department of Law of the State of New York. Such filing does not constitute approval by the Department of Law. The offer and sale of a franchise can only be made through the delivery and receipt of a Always An Angel Franchise Disclosure Document (FDD). There are certain states that require the registration of a FDD before the franchisor can advertise or offer the franchise in that state. Currently, the following states regulate the offer and sale of franchises: California, Hawaii, Illinois, Indiana, Maryland, Michigan, Minnesota, New York, North Dakota, Oregon, Rhode Island, South Dakota, Virginia, Washington and Wisconsin. Always An Angel may not be registered in all of the registration states and may not offer franchises to residents of those states or to persons wishing to locate a franchise in those states. If you are a resident of or want to operate a franchise in one of these states, we will not offer you a franchise unless and until we have complied with applicable pre-sale registration and disclosure requirements in your state.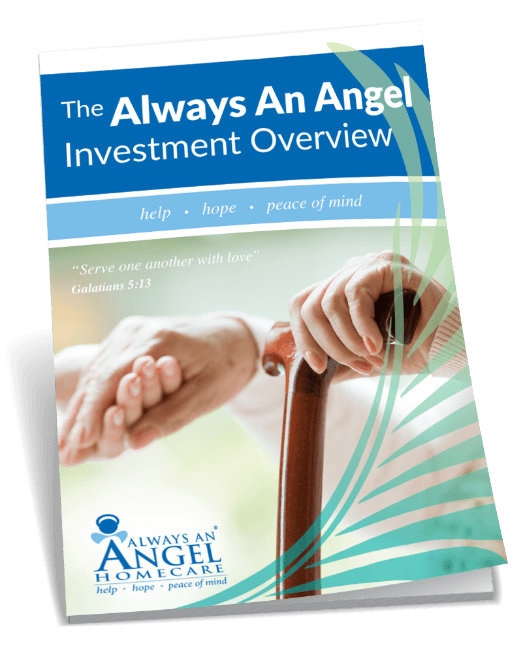 The Always An Angel Investment Overview
Are you interested in starting a senior home care business? This eBook is a must-read. Download it today to learn about our brand, our mission, and how we help our franchisees establish a new business in a thriving industry. Simply fill out the brief form to review this comprehensive resource.