"Clothe yourselves with compassion, kindness, humility, gentleness and patience. And over all these virtues, put on love." Colossians 3:12, 14
And you will too! You and your loved ones can have peace of mind knowing our caregivers have gone through a rigorous selection process.
Watch and see
how we are having fun!
Extensive Interviews and Multiple Professional References
It all starts with a phone interview looking for folks who are warm, friendly, caring, well-spoken as well as possess experience and skills. If we like what we hear, we invite them in for a face-to-face interview during which time each candidate meets with a minimum of two to three staff members. We are seeking those whom have a heart for seniors, go the extra mile, want to make a difference in the lives of those in their care which is reflected in their manner and attitude. We ask ourselves if this is someone we would want to have caring for our own moms.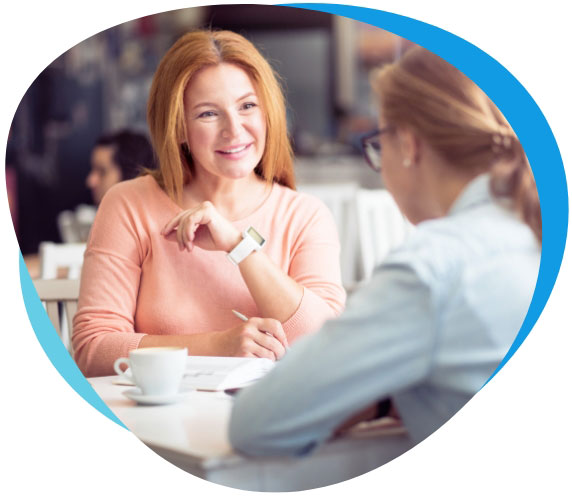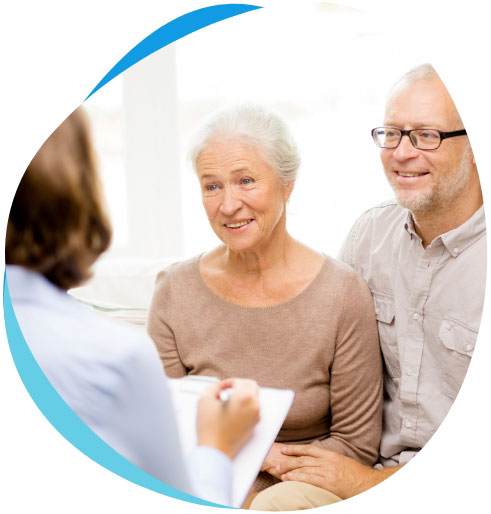 Most agencies and facilities only verify employment. We speak with the family members of loved ones cared for by our prospective caregivers to hear firsthand how they cared for their clients. We ask questions like if they can cook American food, what are their strengths, how are they under stress?
We have a unique and stringent hiring process turning over many rocks looking for a few gems one at a time. Through many conversations and meetings, we select a chosen few to be placed in our clients' homes hiring only 25% of those whom apply. When all is said and done, we've done our due process, made the reference calls, vetted the person, if any hesitation in "our knower" or "gut" even at that point, we do not move forward with that person. We are very selective in caregivers we hire and you can rest assured they are exemplary.
National Criminal Background Checks and Motor Vehicle Report (if applicable)
We conduct national criminal background checks on all prospective candidates. For those hourly caregivers who drive, we review their Motor Vehicle Reports. Only those with a clean driving history are approved drivers to ensure the client's safety on the road.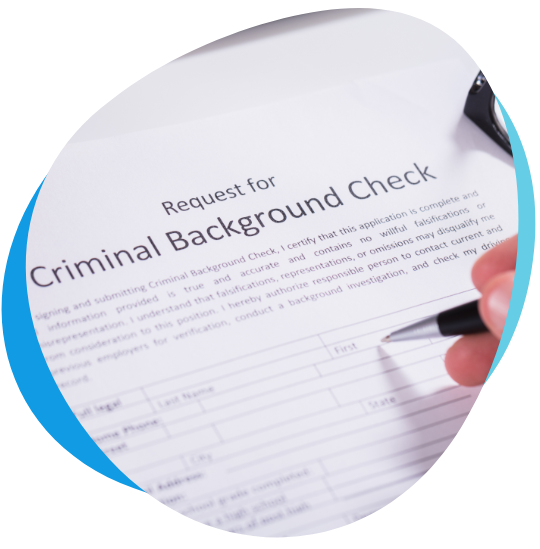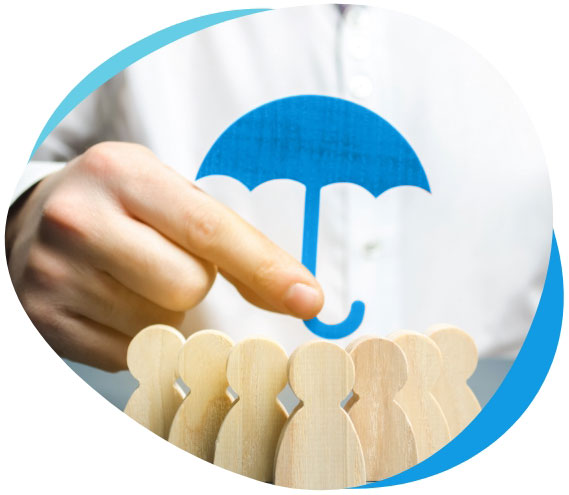 Bonded, Insured, and Covered by Workers' Compensation
Each caregiver who enters our clients' homes is bonded and insured to protect them against loss.
In addition, as employees, all caregivers are covered by workers' compensation should they get injured on the job.
Matched to Your Specific Needs and Lifestyle
With much thought and care, we hand select the most appropriate caregiver available factoring in the client's professional background, level of education, cultural traditions, and personality traits and most importantly, service needs. We consider the driving distance between the caregiver and the client, staffing as locally as possible for many reasons – cost of commuting, familiarity with the client's area, and inclement weather. Though we do have a relatively high success rate in great matches, should the client not be satisfied, we are happy to make a change. We like to say a successful match is like peas and carrots!
Here are some of our core values that help provide a divine homecare experience for our seniors
When possible, we prefer to gather our caregivers and meet as a group to present Angel's Wings®, but our training is also mobile friendly so you can brush up on how to provide exemplary service to your clients at your convenience too. Whether lounging on your couch in your pjs or waiting in your car to pick up your kids, you can take a few moments each month to revisit Angel's Wings®
Written by our President and Co-Founder, Roberta Velichko herself, having 10+ years in the industry serving clients,
she learned what works, how to make it work, clients' preferences and what's important when you are a guest
in your client's home.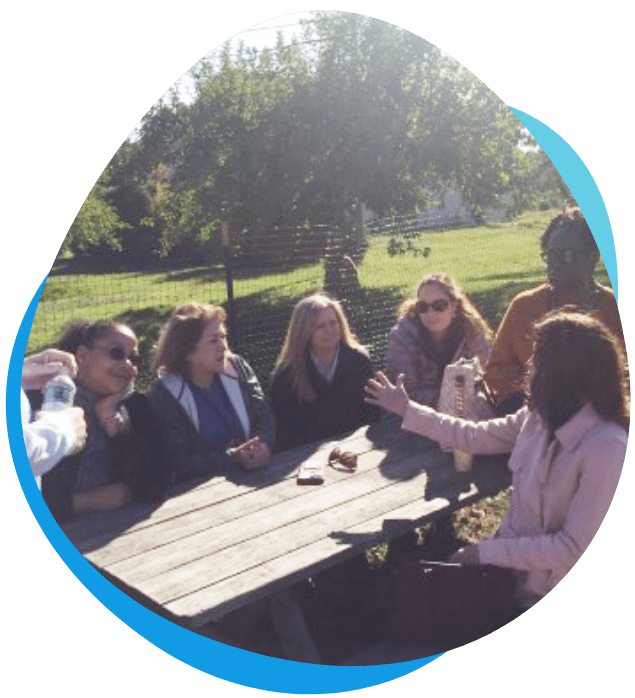 Good caregivers care deeply. When you care deeply, caregiving can sometimes be emotionally taxing. You are not only offering physical help with household chores and such but many times, you are offering emotional support and encouragement to a population that is depressed, chronically ill, weak and tired. This can be exhausting! You may also be experiencing:
…and the list goes on. You are not alone. Getting together with other caregivers to share experiences has multiple benefits including learning from each other. There is emotional support available for you to speak, share and unload the heaviness of your heart in caregiving. Our hope is you will walk away feeling a little lighter and empowered with strategies for the next situation. We also hope you receive a genuine acknowledgement and thank you for the work you do and a reminder of the positive significance you have in the life of a client. Please call your office to find out more information.
Desiring to bring our host of angels together for two reasons – to develop a sense of community and be a blessing to the community – we have created ANGEL OUTREACH. Angels along with our office staff have an opportunity to support their time or resources to help a worthwhile cause.
To date, we've helped:
SPCA of Westchester
Food Pantry
United for the Troops
Humanitarian Aid to the Ukraine
Collection of Household Items for a Caregiver Starting Over
Note to Caregivers – Please contact the office with your thoughts and ideas for consideration.  
Check out Always An Angel Homecare's team fundraising page for Samaritan's Purse.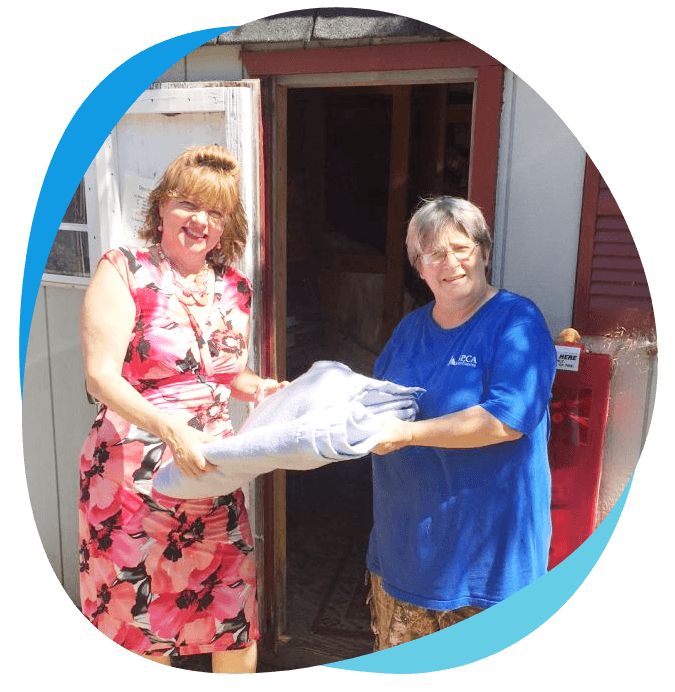 Praise From Our Caregivers
"
I am truly excited to be part of your Angel family

"
God bless you, Roberta and Steve for all you are doing to make our clients reap the blessings of your labors! I am truly excited to be part of your "Angel " family!! Thank you
"Thank you for giving me the opportunity to become an even better angel"
It has been an absolute pleasure working with you and all the angels, and I look forward to it only getting better. Thank you for giving me the opportunity to become an even better angel
"Thank you for the gas gift card"
Dear Roberta, Thank you for the gas gift card. What a wonderful surprise! I was very happy to be able to change my schedule so I could step in and help out with Phyllis.
"Clothe yourselves with compassion, kindness, humility, gentleness and patience.
And over all these virtues, put on love." Colossians 3:12, 14