As human beings, we have physical, emotional, mental and spiritual needs. Helping to meet some of our clients' needs through our non-medical services, we also want to offer emotional and spiritual encouragement and support.
---
Here's a little background on each…
Christian / Jewish Prayers
This area includes Christian and Jewish prayers presented in two versions; print and video. Prayer is simply talking with God, moves the hand of God and when we pray, God silences the heavens to listen to us. We have a God who hears and answers prayers. We hope you are strengthened using our prayer cards. If you would like an actual prayer card, please call our office, and we will gladly mail or bring you one.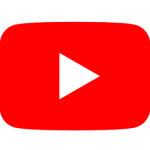 Listen / Watch Prayers
Alzheimer's Request Poem
It isn't easy to understand how your loved one afflicted with dementia is feeling. The Alzheimer's Poem embodies these emotions and helps us see life through their eyes. May we remember these words, next time we hear the same question 10 times and they don't remember where the bathroom is or what to do with a fork.
What Cancer Cannot Do
Like most families, our family has heard those words, "YOU HAVE CANCER". Once you stop crying and regular MRIs become the new normal, you realize you are more than your diagnosis. Read What Cancer Cannot Do and hold onto these truths.
My First Christmas in Heaven
This poem was written by a 13-yr-old boy named Ben. He went to Heaven On Dec. 14, 1997 after battling a brain tumor for 4 years. He left this poem for his mother to open on Christmas morning.