Saturday evening was spent at the Velichko residence as our caregivers and office staff came together to celebrate the holiday season! The evening was filled with warm hugs, laughter and great company.
If I had to describe the Holiday party in one word it's this – community.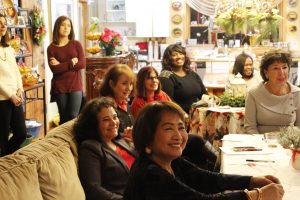 Being the Social Media Representative, my job varies from spending long mornings in the office writing blog posts, to website management, creating social media content and working on graphic design projects. Along these, my favorite task in this position is the photography projects where I capture images of our staff members at our annual events!
Spending most of the evening photographing our Caregiver Holiday Party brought so much joy to my heart as I watched our caregivers who dedicate their day to day lives serving the elderly come together and embrace their passion for serving those in need.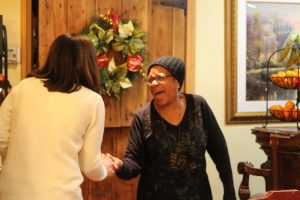 The evening was filled with so much laughter, I was concerned someone was going to fall short of breath. There was such a deep joy that seemed to intoxicate everyone, and what a beautiful thing it was to watch!
Always An Angel Homecare lives and breathes community. As a new employee, the first thing I observed was how loving everyone was towards one another. It was something I was unfamiliar with in a work environment. I've worked in places where there was no office chemistry, or where some of the employees were just plain cold and unkind. But here at Always An Angel Homecare, everyone is so kind, welcoming and always available!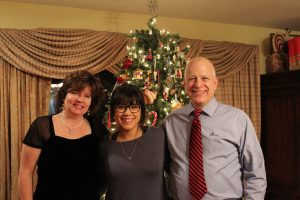 Our Caregiver Holiday Party was a confirmation in my heart that working for this agency is no coincidence. I truly believe that the Lord has handpicked our office staff and caregivers as we all illustrate different strengths that help make this agency the success that it is!
And as for me, the Social Media Representative, my goal after seeing all the great things about this agency displayed at our Holiday Party, is to emphasize community in all of our content so we can continue showing our greatest strength to those around us!
Be sure to visit our social media links for more information on Always An Angel Homecare: