As a caregiver, the holidays can be a difficult season caring for seniors. The holiday festivities become less and less, loved ones have passed and this joyful time can transition into feelings of loneliness and depression.
Here are a few ways you can be an encouragement to your client or even an elderly family member if you know they are suffering with loneliness during the holiday season:
Quick Tip: Loneliness is something seniors struggle with all year around, so you can apply these tips at other times than just the holidays!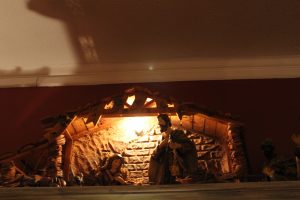 If your client or family member will be spending the Holidays with you:
Think about any eating or dietary requirements beforehand. Prepare something they will enjoy and will be good for their needs!
Prepare a comfy chair for them as many seniors need comfortable seating.
Speak slower and louder, specifically for those who are hard of hearing.
Respect their wishes. For example many seniors enjoy just sitting and being surrounded by others, don't push them to participate in group activities if they don't want to.
If your client or family member will not be spending the Holidays with you or loved ones:
Try to visit if you can! Even thirty minutes taken out of your day to take the time to say hello will be a special, loving gesture!
Ensure that your client or relative has enough medication over the holiday period if you know they will be alone. And again, check up on them if you can!
If you can't visit, give them a phone call to ask them how they're doing and to set any reminders they may need like taking medication or eating meals.
Leave them a special note sharing what a blessing they are to your life, or even a prayer for the Lord's provisions in their life.
We hope this short post gave you some ideas as the holiday season continues to get busier and busier. Remember to do your best in making yourself available to your client or family member who may be suffering from loneliness this holiday season.
Our staff at Always An Angel Homecare would like to provide you with a piece of encouragement that you could share with your client or elderly family member:
"The LORD your God is in your midst, a mighty one who will save; He will rejoice over you with gladness; He will quiet you by His love; He will exult over you with loud singing." Zephaniah 3:17